Course – NEBOSH National Diploma in Environmental Management (In-house)
January 1

-

December 31

£907.50
NEBOSH National Diploma in Environmental Management (In-house)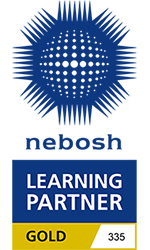 NEBOSH courses are delivered in partnership with RRC International, an accredited NEBOSH Learning Partner.
The NEBOSH Environmental Diploma teaches how to develop and implement effective environmental management systems. It focuses on the main elements of UK and EC legislation for environmental protection and general principles of the management of environmental and pollution control.
How will I benefit?
Use the letters 'EnvDipNEBOSH' after your name
Entitled to Specialist membership of the IIRSM (SIIRSM)
Meets the academic requirements for non-chartered membership of the CIWEM (MCIWEM)
Anyone wanting a high level career in environmental management
Safety professionals looking to expand their knowledge and competence
Anyone whose career focus strongly on environmental management
The NEBOSH National Diploma in Environmental Management is based on UK legislation and is made up of two units which must be successfully completed within five years to achieve the NEB0SH Environmental Diploma qualification:
Unit ED1: Controlling Environmental Aspects
Key environmental cycles and the effects of human activity on the environment
Environmental leadership
Environmental management systems and emergency planning
Environmental risk evaluation and control
Environmental performance evaluation
Sustainability
Waste management
Managing emissions to the atmosphere
Managing emissions to the water environment
Control of environmental noise
Hazardous substances and contaminated land
Energy use
Unit NDEM2: Environmental Regulation
Enforcement of environmental legislation
Civil liability
Pollution prevention and control legislation
Assessment
Unit ED1 of the NEBOSH Environmental Diploma is assessed by a three hour written exam.
This is a Distance Learning Course
Detailed course notes
NEBOSH courses are delivered in partnership with RRC International.
Duration – 235 hours